Warehouse E is a Dead Rising 2 location found in the Underground. The exit to the Palisades Mall is in this warehouse. Case 2-2: Ticket to Ride, in which Chuck chases TK's train begins in this warehouse. There is a hallway to Warehouse D.
There is a caution sign in the hallway to the Warehouse.
"CAUTION This area is prone to falling objects and may contain flammable materials. Be aware of your surroundings at all times."
This sign is also in Dead Rising's Rooftop next to the elevator.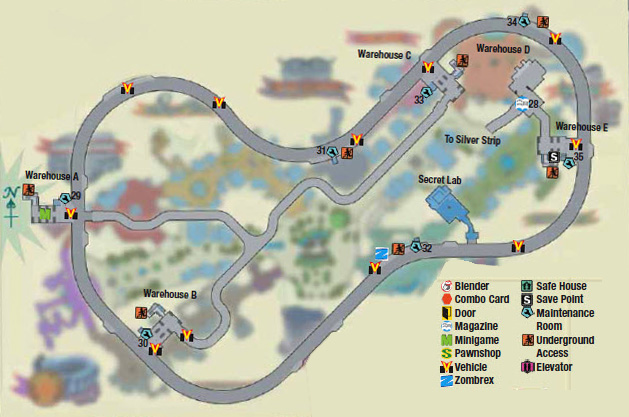 Ad blocker interference detected!
Wikia is a free-to-use site that makes money from advertising. We have a modified experience for viewers using ad blockers

Wikia is not accessible if you've made further modifications. Remove the custom ad blocker rule(s) and the page will load as expected.