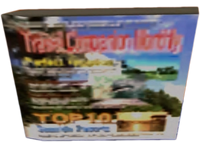 Travel is a book in Dead Rising. It increases the durability of travel weapons by 300%, they will last three times as long as before.
It can be found in Everyone Luvs Books on the ground floor near Men's Storehouse and Rafael's Shoes.
The Travel Book does not affect any of the vehicles.
Weapons Affected
Edit
The book is entitled Travel Companion Monthly.
Ad blocker interference detected!
Wikia is a free-to-use site that makes money from advertising. We have a modified experience for viewers using ad blockers

Wikia is not accessible if you've made further modifications. Remove the custom ad blocker rule(s) and the page will load as expected.