Return to The Morning After
Walk through
Edit
Tia's story
Edit
Tia explains the girls' story

Nikki: I can't take this. I just want Sharon back so we can go home.


Nikki will just keep whining, repeating the same thing every time you try to talk to her. Speak to Tia instead.




Chuck: Hey, are you girls ok?


Tia: No, we are not ok. This was the worst stagette ever.


Tia: We went to Las Vegas for our friend Sharon's staggette and we though she hooked up with a guy.


Tia: It turned out he wasn't kissing her, he was biting her! So we got the hell out of Vegas but got stopped at the road block.


Tia: They said Sharon was going to turn into a zombie and took her to the Quarantine.





Tia: We want to find her but we're too scared to leave.


Tia: Her wedding is tomorrow and she's marrying my brother. He'll kill me if she doesn't show!


Chuck: Look, I know a safe place. You better come with me, and then I'll go look for your friend.


Tia: We're not leaving this place until Sharon is back with us.


Tia

: She could still be in the

quarantine area.

We'll come with you if you find her.
Travel to Quarantine
Edit
Return to the Quarantine Zone.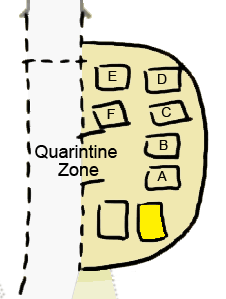 Sharon is in the second unnumbered tent, closest to the town.

Convincing Sharon
Edit
Carrying Sharon
Edit
Reuniting the ladies
Edit
Escorting the trio
Edit
Reacquiring weapons
Edit
Escort Complete
Edit
Other Images
Edit
Ad blocker interference detected!
Wikia is a free-to-use site that makes money from advertising. We have a modified experience for viewers using ad blockers

Wikia is not accessible if you've made further modifications. Remove the custom ad blocker rule(s) and the page will load as expected.