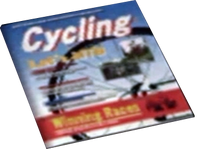 Cycling is a book in Dead Rising. It causes the bicycle to be three times more durable than normal. It also allows Frank to perform bunny-hops (jumps) on the bike.
The book can be found in Everyone Luvs Books on the first floor of the Entrance Plaza near Men's Storehouse & Rafael's Shoes.
Ad blocker interference detected!
Wikia is a free-to-use site that makes money from advertising. We have a modified experience for viewers using ad blockers

Wikia is not accessible if you've made further modifications. Remove the custom ad blocker rule(s) and the page will load as expected.