The bowling ball is a weapon in Dead Rising 2, Dead Rising 2: Case Zero, and Dead Rising 2: Off the Record. It is a heavy resin and urethane sphere used in 10-pin bowling, which the player can use as an improvised weapon.
The Sports magazine will grant the player three times durability with the bowling ball, bringing the durability from 15 hits to 45 hits.
Main: Tap / and Chuck brings the ball around in a slow overhand swing. The attack is capable of crushing a single zombie's skull.
The sound of crashing bowling pins can be heard when the ball bowls over one or more zombies.
In Dead Rising 2: Off the Record, a drum roll followed by a cymbal crash is played every time the bowling ball is thrown.
Weapon Animations

Animation name
Animation shared with
male_1hand_heavy_8_to_4_a_miss

Bowling Ball
Pan (heated)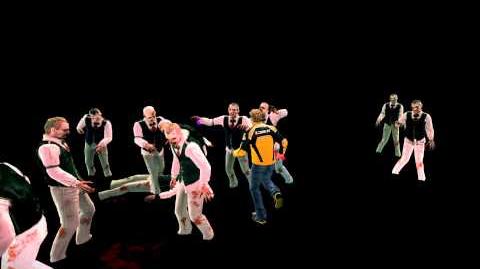 References
Edit